Nutrition At Barnes Chiropractic Healthcare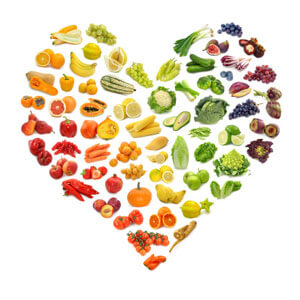 As an ideal adjunct to chiropractic care, we offer nutrition consultations when we see health problems that could be improved with nutrition and lifestyle strategies. This holistic approach will support the body to truly rebalance and revitalise.
How Nutrition Can Help?
Nutrition and lifestyle measures help the body increase energy, improve sleep, build immunity, improve digestion, balance weight, balance hormones and ultimately improve your performance, health and wellbeing.
Our nutritionist also works in men's health and sports nutrition, using evidenced based approach to help you reach your health goals.
How Does it Work?
You will be seen for an initial consultation in clinic of 75 minutes, with follow up consultations of 45 minutes. We also offer Nutrition Plans across several weeks to help you achieve the best results.
The consultation will take into consideration your life schedule, food preferences, medications, health history, physical activity, sleep and stress factors, creating a nutrition health plan that helps you stay on track and reach your goals.
Laboratory testing, including genetic, is also offered as part of our nutrition services.
You can read about our nutritionist here.
What to Expect?
Most people experience positive changes within a few weeks of diet and lifestyle adjustments. Nutrition can really help improve your sleep, stress levels and general over all energy and wellbeing as well as specifically address any health concerns.
Testimonials
Energy for a busy life
"I worked with Deborah on a nutrition programme to support endurance running and to increase energy levels for a busy lifestyle. I really appreciated Deborah's research based approach and the fact that she introduced changes in a phased way, allowing me to easily form habits which have become second nature and sustainable.
The programme filled the brief of supporting my particular nutrition needs but did so much more. I am sleeping better, have more energy and have healthier hair and skin. "
— Susan, London
Energy & Stress
"I found Deborah's 30 Day Eat for Energy programme excellent at increasing my energy and improving stress management.  Her tips and suggested supplements were great.  I also came away with easy meal solutions and snack ideas, which really helped with my brain power and overall energy during a demanding work period.
I changed the way I eat and what I eat and I could feel actual improvements in my overall wellbeing."
– BS, London

Nutrition Barnes, Richmond upon Thames, East Sheen, South West London, SW13 9LN | 020 8878 7887