Meet Chiropractor Rosa Mendes Gomez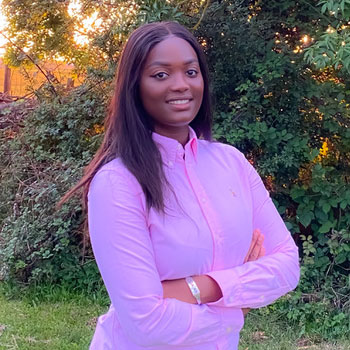 Rosa was first introduced to chiropractic when she moved to the UK and was fascinated by how much it helped people improving their aches & pains and as a consequence positively impacting their lives.
Furthermore, she became a chiropractic patient herself and experienced relief of her headaches – which she had been suffering from since her childhood. This experience made her even more passionate to help others through chiropractic.
She obtained her Integrated Masters in Chiropractic at the McTimoney College of Chiropractic in Abingdon (Oxfordshire).
Rosa practises McTimoney Technique Diversified and Sacro Occipital Technique. She enjoys learning new techniques to be able to adapt to the needs and goals of her patients/clients.
In her spare time, she loves learning new languages, reading, travelling and exploring new countries and cultures.
Ready to Get Started?
Contact us today to make an appointment.
CONTACT US »

About Barnes Chiropractic Healthcare | 020 8878 7887